136 900 Polaków może umrzeć po przyjęciu preparatu w mediach nazywanego szczepionką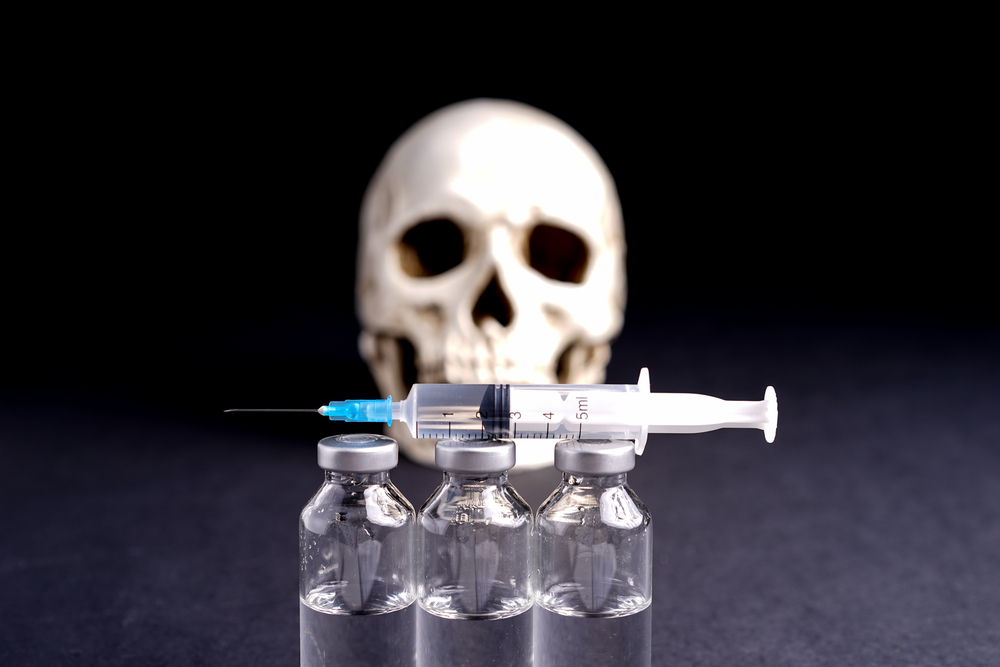 136 900 przypadków śmiertelnych ludzie w białych fartuchach nazywają mniejszym złem, bo ich zdaniem z powodu groźnego wirusa umarłoby więcej ludzie. Tylko że wirus jest z nami ponad rok i nie widzimy by wirus faktycznie był aż tak niebezpieczny, a osoby po zastrzyknięciu antywirusowym preparatem (w mediach nazywanym szczepionką) także chorują i umierają na tego wirusa.
Według duńskich statystyk po wstrzyknięciu preparatu (medialnie nazywanego szczepionką) przeciw niebezpiecznemu wirusowi umrze 0,37% osób, które się temu eksperymentowi podda. Jeśli by to się potwierdziło także w Polsce, to po zastrzyknięciu 37 000 000 Polaków, zmarłoby 136 900 osób.

Podobna liczba Polaków zmarła w 2020 roku z powodu zmian w obsłudze chorych w organizacjach powiązanych z farmacją. Odmawiano wizyt lekarskich, odwołano liczne zabiegi operacyjne i wprowadzono mnóstwo utrudnień w dostępie do lekarzy, co spowodowało wzrost przypadków śmiertelnych o około 130 000 w stosunku do poprzednich lat.

Niektórzy politycy zwrócili uwagę, że to jest większa liczba od mordu dokonanego na Polakach przez Ukraińców pod koniec II wojny światowej. Jeśli więc o mordzie na Wołyniu mówimy, że było to ludobójstwo to, jak nazwiemy obecna eliminację Polaków?

Perfidia obecnego mordu polega nie na strzelaniu w głowę, ale na wstrzykiwaniu eksperymentalnego preparatu pod pretekstem niesienia pomocy. Straszy się ludzi śmiertelnym wirusem, a ci szukając ratunku, przyjmują preparat, który tak samo, jak może im pomóc, tak też może ich zabić. Przypomina to zabawę w rosyjską ruletkę, gdzie prawdopodobieństwo przeżycia jest większe, niż śmierci, ale to nie znaczy, że warto ryzykować.
Wstrzykiwany preparat nie tylko może spowodować śmierć, ale też wiele innych powikłań zdrowotnych, które będą znane za kilka miesięcy, a nawet po kilku latach.

Poniższy film mówi o skardze wniesionej do trybunału w Hadze, mówiącej właśnie o ludobójstwie przeprowadzanym pod pretekstem ratowania przed groźnym wirusem. Skargę wniosło 4 Norwegów w tym jeden posiadający obywatelstwo polskie przeciwko rządowi polskiemu.
Krzysztof Król