Kompromitująca reklama przymusu szczepień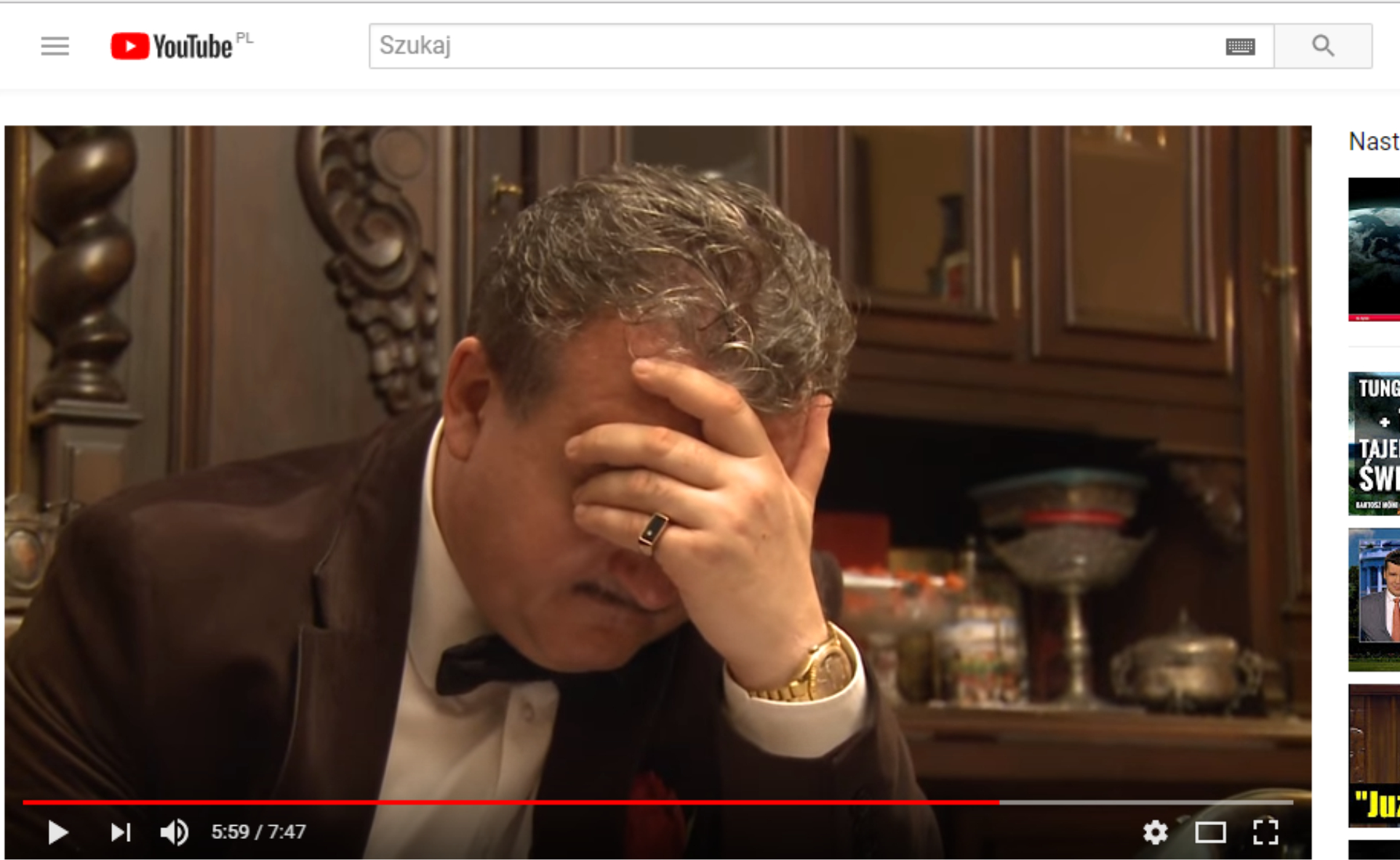 Główny Inspektorat Sanitarny przedstawia się w niej jako mafia decydująca o tym czy będą szczepienia, czy może ich nie będzie. Mamy do czynienia z typowym samozaoraniem!
Żenująca reklama przymusu szczepień. GIS, czyli Gdyby przeciwnicy szczepień przedstawili GIS w taki kompromitujący sposób, mogliby zostać zaskarżeni do sądu, ale kiedy sam GIS tak się przedstawia Polakom, to co nam pozostaje innego niż zaakceptować ten wizerunek, a następnie zwalczać tą zorganizowana przestępczość.
Nie jest tajemnicą, że mafie dbają o swoje interesy i życie ludzkie dla nich jest o tyle warte, o ile można na nim coś zarobić, Jeśli więcej zarobi się na zabijaniu, to mafia może nie mieć skrupułów, by prowadzić swój biznes w sposób optymalnie zyskowny.
Mafie jak wiemy, wywierają wpływ na polityków. Należy więc uważnie śledzić poparcie polskich polityków dla przymusu szczepień. Tych, którzy naciskają na przymus, należy odsunąć od władzy, tak szybko, jak się uda. Na ich miejsce należy promować zwolenników prawa do decydowania o swoim życiu.
Chcesz się szczepić? Twoje prawo, ale nie zmuszaj do swojej wiary ludzie mających odmienne zdanie. Nie wszyscy wierzą w szczepionki.
W tym kompromitującym spocie reklamowym, kiedy wszyscy żądają śmierci, pojawia się ksiądz, którzy apeluje: "Bracia! Bez agresji proszę!". Kończy się na samych słowach, nikt nie odpowiada na to wezwanie, a sam ksiądz zasiada po lewej stronie Don GISu. Kluczową rolę odgrywa teściowa, która jako osoba zewnętrzna podejmuje ostateczną decyzję. WYSZCZEPIĆ! Kim jest teściowa? Nawet Don GISu jej się boi i jak widać na filmie, fałszywie przymila. W całej tej metaforze kobieta z zewnątrz może kojarzyć się z firmami farmaceutycznymi, które narzucają swoją wolę mafii, jaką jest GIS. Don GISu posłusznie podpisuje rozkaz szczepienia.
Co ciekawe w proroctwie o Wielkiej Nierządnicy, a więc także kobiecie, pojawia się stwierdzenie, że spotka ją kara między innymi za to, że swoją farmacją zwiodła cały świat.
I światło lampy nie ukaże się w tobie już, i głos pana młodego i panny młodej nie będzie słyszany w tobie już, bo handlarze twoi byli wielmożami ziemi, bo farmacją twoją zwiedziono wszystkie narody. – Objawienie 18:23
Od tej pory możemy, powołując się na ten spot reklamowy, nazywać Główny Inspektorat Sanitarny mafią.
Krzysztof Kól