25 kompromitujących medycynę faktów!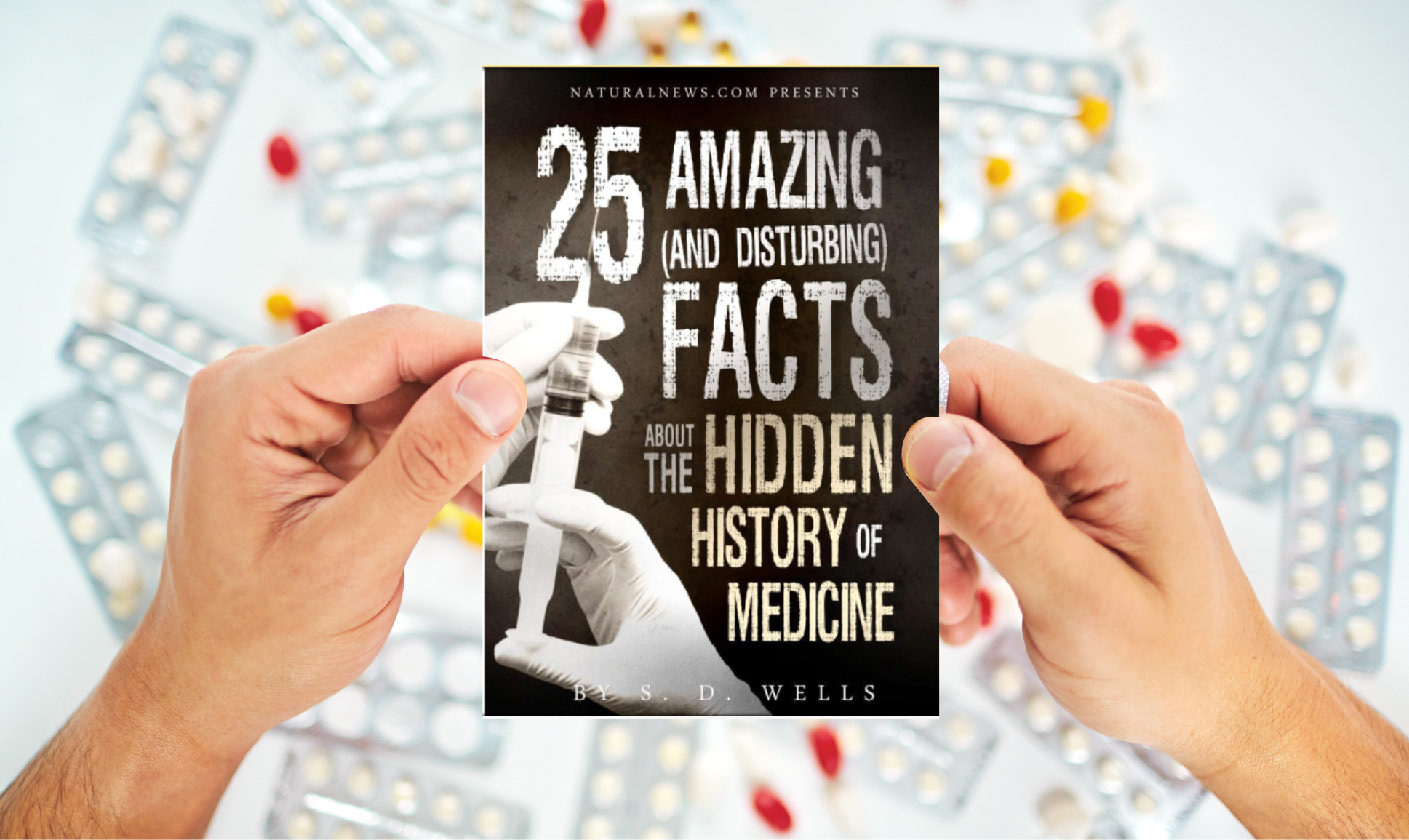 Fakty medyczne, o których współczesna farmacja woli, byś nie wiedział, to czasem błędy przedstawiane jako naukowa prawda, a czasem świadome szkodzenie mieszkańcom Ziemi dla zarobku.
Czasem zastanawiam się, czy czynnik zarobkowy jest w tych działaniach kluczowym motywatorem, czy chodzi o to, by "stado przetrzebić". Na czym bardziej zależy Wielkiej Nierządnicy, na pieniądzach, czy na depopulacji?

Moim zdaniem zarobek jest aktywatorem, który sprawia, że to przykre zadanie, jakim jest eliminacja ludzi, jest dla tej organizacji łatwiejsze. Ona sama nie potrzebuje finansów, ponieważ posiada monopol na druk dolarów, ale nie musi płacić tym, którzy podejmują się szkodzić narodom. System został w taki sposób przemyślany, że ludzie sami finansują swoją zagładę.

Poniżej przedstawiam 25 ZDUMIEWAJĄCYCH (I NIEPOKOJĄCYCH) FAKTÓW O UKRYWANEJ HISTORII MEDYCYNY, według S. D. Wellsa. Na pewno sam dodałbyś kilka ciekawych faktów na omawiany temat, których autor nie podaje, ale z pewnością warto zapoznać się z tymi ujawnionymi przez Wellsa. W kilku punktach możesz też nie zgodzić się z autorem, ale przeważnie będą to szczegóły dotyczące historii II wojny światowej. Na ten temat także można by napisać książkę "25 zakłamanych faktów o II wojnie światowej". Pomijając te szczegóły, lektura książki powinna sprawić ci przyjemność.
Fakt #1: Nowoczesne szczepionki mają korzenie w nazistowskich eksperymentach medycznych.
Fakt #2: Ponad 75% lekarzy na świecie odmawiają chemioterapii dla siebie!
Fakt #3: FDA przez 30 lat ukrywała naturalne leczenie raka.
Fakt #4: Pearl Harbor był katapultą dla rozwoju korporacji medycznych i farmaceutycznych, podejrzanie podobną do tragedii 11 IX.
Fakt #5: Były prezes Bayer, tej samej firmy która produkuje aspirynę dla dzieci, uznany za winnego zbrodni wojennych i skazany na więzienie.
Fakt #6: W 1936, reklama Camel w Life Magazine twierdziła, że papierosy poprawiały trawienie, "mądre jest trzymanie paczki Calmels na stole".
Fakt #7: Przez 40 lat "Głos amerykańskiej medycyny" sam był znachorem.
Fakt #8: Fluoryzacja wody w USA rozpoczęła się w 1945 i trwa do dzisiaj, mimo że FDA nigdy jej nie aprobowała.
Fakt #9: W 1955, reklama w Life Maga Science …pokazuje jak cukier może pomóc kontrolować apetyt i wagę".
Fakt #10: Odkryto, że witaminy i minerały leczyły choroby, ale zachodnia medycyna zakazała wspominania o tym.
Fakt #11: W 1910 ataki serca w USA ledwie istniały, nie było Alzheimera, i tylko 1 osoba na 100.000 miała cukrzycę.
Fakt #12: NCI, ACS i FDA pracowali razem by tłumić leczenie z raka od 1950.
Fakt #13: W starożytnej Grecji dystrofię mięśniową [MD] całkowicie leczono minerałami z M Martwego.
Fakt #14: USDA sabotażowała Uchwałę o Czystej Żywności i Lekach z 1906, żeby fałszować sprzedawaną żywność zamiast dbać o odżywianie.
Fakt #15: Ponad 100 mln Amerykanów jest przewlekle chorych, i 50 mln ma zaburzenia i … zaburzenia autoimmunologiczne.
Fakt #16: Począwszy od lat 1960, rozrzedzacze krwi wytwarzano z chemikaliów w trutce naszczury i świńskich jelit.
Fakt #17: Jak duży biznes ożenił się z zorganizowaną medycyną i rozpoczął nowe panowanie chirurgii, naświetlania i leków.
Fakt #18: Raport Flexnera z 1910 mógł być początkiem tłumienia naturalnej profilaktyki raka.
Fakt #19: Dr Henry Cotton, były szef Przemysłu, kombinerkami usuwał zęby pacjenta, żeby "przywrócić zdrowie psychiczne".
Fakt #20: Chemioterapia pochodzi z chemikaliów z gazu musztardowego nazistów z II wojny światowej.
Fakt #21: Leki na receptę są trzecim głównym powodem zgonów, średnio 400 dziennie.
Fakt #22: Większość nieorganicznej żywności dzisiaj zawiera Zyklon B, ten sam pestycydowy składnik wykorzystywany przez nazistów do gazowania Żydów.
Fakt #23: USA mają długą historię złego traktowania żywych zwierząt w imię badań.
Fakt #24: Niesamowity wynalazek Gastona Naessensa, "Somatoskop", nauka stłumiła.
Fakt #25:Zorganizowana zachodnia medycyna przez dekady spiskowała by tłumić wiedzę ludową.
To tylko tytuły, jeśli chcesz poznać treść książki z uzasadnieniem i linkami źródłowymi skorzystaj z poniższego linku.
Link do polskiego tłumaczenia książki >> 25 FAKTÓW