Gdzie ci faszyści? Marsz Niepodległości 2018 r.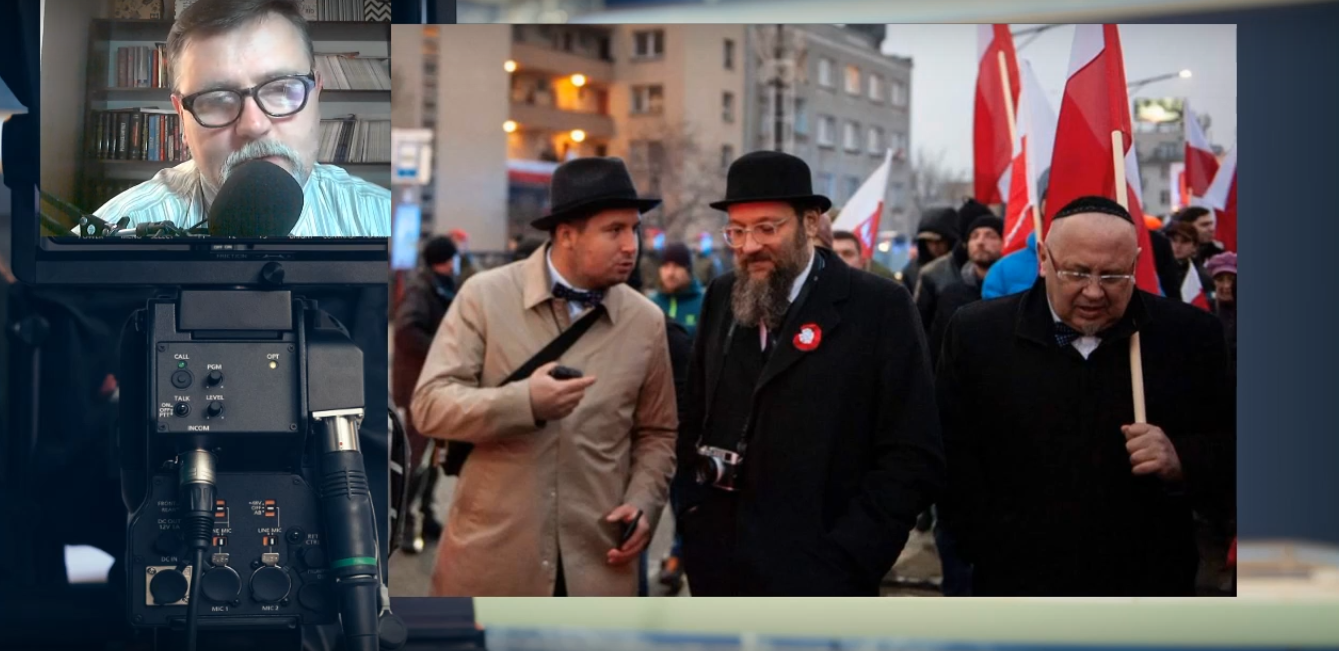 11 listopada odbył się kolejny marsz niepodległości, który był pretekstem dla mediów głównego ścieku do ogłoszenia polskiego faszyzmu.

Jak wyglądali polscy "faszyści"?
Wśród nich znaleźć można było, "faszystów" z Afryki, Azji, a nawet "faszystów" żydowskich, jeśli tacy istnieją, to z pewnością byli w Warszawie 11 listopada 2018 roku, brali udział w Marszu Niepodległości. Na dowód prezentuję zdjęcia na filmie poniżej.

Moim zdaniem Polska nadal jest podległa, ośrodkom zagranicznym, a jedyna wolność, jaką mamy, polega na możliwości wyboru nadzorców naszego narodu i możliwość mowy po polsku.

Skoro nas oskarżają o faszyzm, to warto sprawdzić, czym on jest?

Czym jest faszyzm?
Okazuje się, że faszyzm nie ma nic wspólnego z rasizmem. Faszyzm to korporacjonizm, czyli ustrój, w którym rząd pozwala wielkim korporacjom czerpać nieograniczone zyski z narodu tubylczego.

Wśród twórców faszyzmu byli liczni Żydzi, co już na starcie kompromituje dzisiejsze stereotypowe pojmowanie tego słowa.

Gdy bliżej przyjrzymy się, na czym polegał faszyzm i sprawdzimy, jak funkcjonuje obecnie Unia Europejska, to bez cienia wątpliwości uznamy, że dziś żyjemy w ustroju faszystowskim. Przy czym dzisiejsze rządy są gorsze od faszyzmu włoskiego i niemieckiego. Pozwalają na destrukcyjną eksploatację narodów. Taki sposób działania Adolf Hitler dopuszczał w stosunku do Słowian, ale nie własnego narodu.

Nic dziwnego, że korporacje i ich marionetkowe rządy zwalczają jakiekolwiek inicjatywy narodowe. Są one dla nich zagrożeniem. W ich interesie jest całkowity brak odruchów obronnych w narodach, a organizacje narodowe dążą do obrony interesów danego narodu. Oskarżenie narodowców o faszyzm ma na celu nie tylko ich demonizowanie, ale też odwrócenie uwagi od własnego programu faszyzacji narodów.
Krzysztof Król