Jaja zamiast szczepionek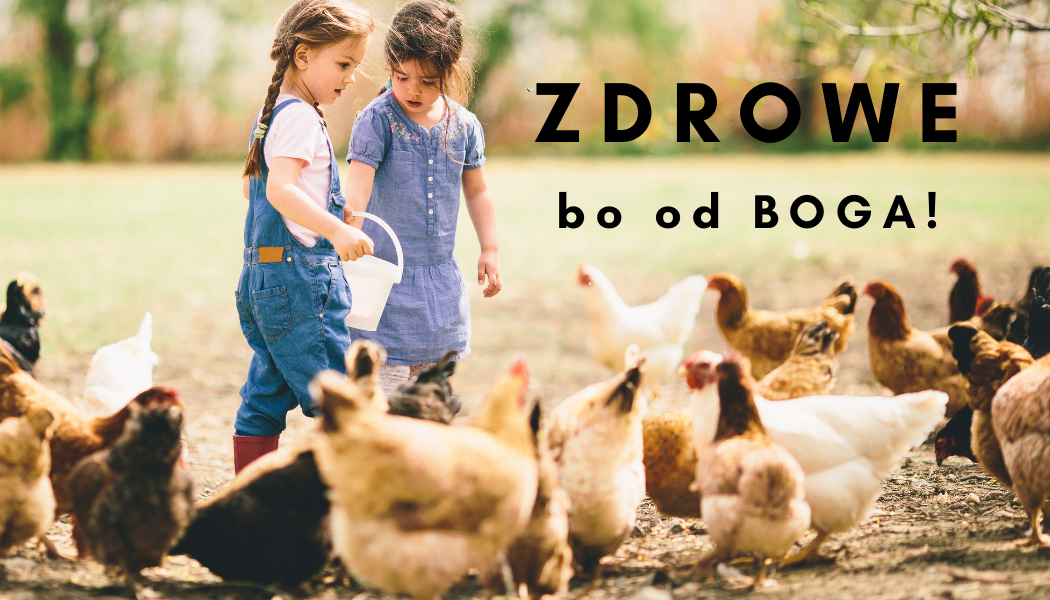 Zacznij dbać o zdrowie, starannie dobierając to co spożywasz.
Dziś chciałbym przypomnieć, że najlepszym źródłem zdrowia jest dobrej jakości jedzenie. Tak zostaliśmy stworzeni, by siły i zdrowie czerpać z pożywienia. W ten sposób dostarczamy energii potrzebnej do życia (akurat tego mamy za dużo), dostarczamy także witaminy i minerały, ale mało kto wie, że dostarczamy także preparaty zdrowotne.
Na przykład kury, które są na swobodnym wybiegu mają jaja o silnie zdrowotnych właściwościach. Takie jaja zawierają wysokiej jakości i dobrze wchłanialną omegę-3. Warto nie tylko jeść ryby, bo w końcu każdemu mogą obrzydnąć, ale warto też jeść jaja od kur, które swobodnie chodzą na zewnątrz kurnika i grzebią sobie w ziemi. Nadal będzie trudno osiągnąć optymalny poziom omega-3 ale na pewno będzie on lepszy niż u osób żywiących się w supermarketach.
Naturalne szczepionki
Jaja mają też naturalne szczepionki. Mało kto wie, że są farmy kurze obsługujące tylko firmy farmaceutyczne. Koncerny twierdzą, że opracowały szczepionkę przeciw jakiejś chorobie, a tymczasem zrobił to Bóg. Wstrzykuje się do jaj wirusa i jajo produkuje przeciwciała, które później wstrzykuje się ludziom jako szczepionki.
Ukrywa się przed ludźmi informację, że każda kura, która trafia na wirusa ma te przeciwciała w swoich jajach w formie najbezpieczniejszej. Kury kiedyś chodziły po całej zagrodzie, po chlewie, stajni, po gnojowniku i kompostowniku. Na jakikolwiek patogen natrafiły w gospodarstwie, to w jajach pojawiały się przeciwciała.
To jest jeden z powodów, dla którego straszono nas zawałami serca, jeśli będziemy jedli jaja, a także promowano i nadal promuje się weganizm.


Znajdź przyjaciół na wsi
Dbajmy o gospodarzy, którzy starymi metodami hodują zwierzęta. Unikajmy zakupów żywności wysokoprzetworzonej z supermarketów. Nie warto oszczędzać na jakości żywności, bo zapłacimy swoim zdrowie.
Jeśli jednak nie masz dostępu do takiej naturalnej żywności, to musisz zadbać o suplementy, by utrzymać zdrowie. Tutaj także trzeba dużej rozwagi, by kupować to co jest dobre i działa, a nie to co ma tylko ładne opakowanie, albo jest tanie.
Ponieważ mam swoje kury, więc zastanawiam się czy nie zwiększyć w nich zawartości omega-3 przez karmienie ich lnem. Ziarna lnu są drogie, więc nie wiem, czy ma to ekonomiczny sens. Sam dla siebie mogę takie jaja robić, ale gdybym miał je odsprzedawać, to czy ktoś mi zwróci koszty? Nie wiem. Napisz co o tym myślisz. Ile dałbyś za jaja kur o wyższej zawartości kwasu omega-3?
Polecam
Na chwilę obecną mogę polecić Ci sprawdzony produkt, który skutecznie podniesie poziom omega-3 w Twoim organizmie. Na kłopoty z jelitem grubym także mam skuteczne rozwiązanie, więc jeśli chcesz poznać szczegóły napisz do mnie.
Wiadomość w wersji filmowej