Jak pozyskać sok z drzewa?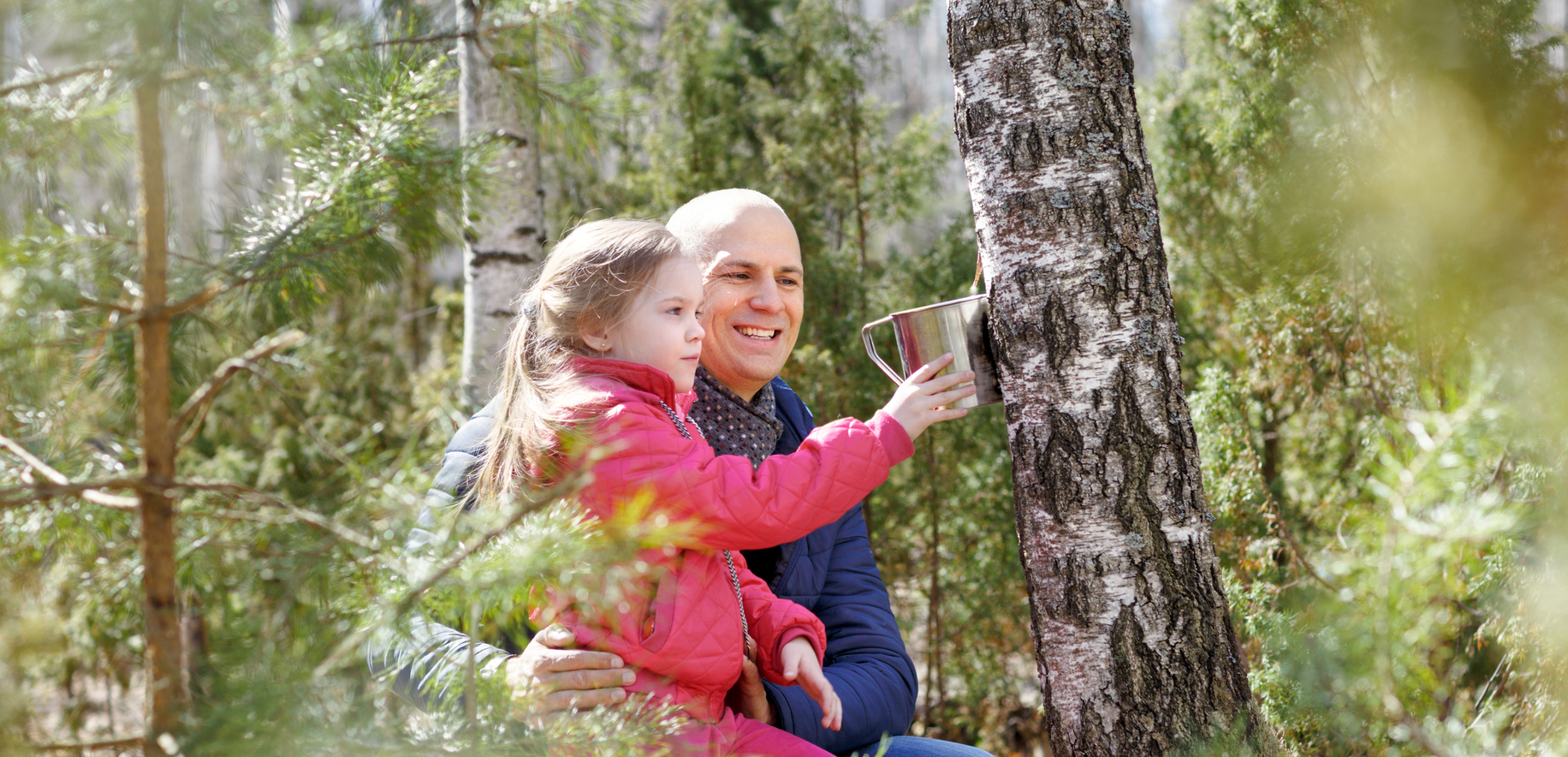 Klon i brzoza to najpopularniejsze drzewa dające zdrowy napój.
Co jeść i pić, gdy nie będziemy mogli kupować i sprzedawać?
Warto zadać sobie to pytanie, zanim powstanie taki problem. Szczególnie ważne jest pozyskiwanie wody, ponieważ już po 3 lub 4 dniach bez wody umieramy, podczas gdy bez jedzenia możemy wytrzymać (zależnie od zdrowia) nawet 40 dni.

Oczywiście pierwszym źródłem wody może być strumyk, ale nie każdy wie gdzie go znaleźć. Różne rzeki teoretycznie mogą nam dać wodę, ale w praktyce są przeważnie zatrute na tyle, że proste zaczerpnięcie wody i napicie się może skończyć się nawet śmiercią. Dlatego warto zaopatrzyć się już dziś w przenośny filtr wody. To proste urządzenie nie wymaga prądu nawet z baterii, więc może nam pomóc w ekstremalnych warunkach. Trzeba jednak znaleźć jakąś wodę, choćby kałużę, by ją uzdatnić do picia.

Co zrobić, gdy jednak nie mamy dostępy do wody, nawet nie wiemy, gdzie jesteśmy i w jakim kierunku podążać?

Szczególnym darem Bożym po trudnej zimie jest wiosna, kiedy to różne drzewa dostarczają nam soków do picia. Są to płynu bogate w minerały i mają właściwości wzmacniająco-lecznicze. Dlatego, nawet jeśli zima była trudna, to na wiosnę możemy się wzmocnić dzięki tym sokom. Byłoby niemądrze zlekceważyć ten dar i z niego zrezygnować tylko dlatego, że mam dość zwykłej wody.

Przykładem może być brzoza lub klon. Oba drzewa dają nam cenne soki w okresie około miesiąca. Klon daje nam sok dwa tygodnie wcześniej niż brzoza.
W okresie cieplejszym, kiedy pojawiają się pąki na drzewach, ale jeszcze nie ma liści, drzewa są pełne soków. W praktyce to przypada na okres marca i początek kwietnia.
Wystarczy znaleźć odpowiednie drzewo, by pozyskać wodę, która będzie czysta, a nawet dziś jest uważana za wyjątkowo zdrową, dlatego możecie w sklepach kupić te wody.

Kupowanie soku brzozowego lub klonowego w sklepie to wyjątkowa sytuacja, podyktowana brakiem czasu lub lenistwem. Sklepowe soki są też konserwowane, więc nie bardzo można mówić o zdrowiu. Co robimy, by samemu pozyskać wodę z Brzozy?

Nawiercamy lub nacinamy pień drzewa albo nacinamy gałązkę brzozy i czekamy, aż nacieknie nam do butelki lub innego pojemnika sok. To jest naprawdę proste do wykonania, a może być źródłem zdrowia. Woda za darmo dzięki miłości Bożej jest dostępna w całej Polsce bez ograniczeń, w dodatku Bóg zadbał, by była trudna do skażenia, przez tych, co niszczą Ziemię. Oczywiście rządy ludzkie nieszanujące Boga robią nam utrudnienia w pozyskiwaniu takiej wody, ale w sytuacjach skrajnych pewni nikt tym nie będzie się przejmował. Warto sam zabieg przeprowadzić w sposób możliwie najmniej inwazyjny dla drzewa.

Poniższy film pokazuje, jak można pozyskać wodę z Brzozy.
SOK Z BRZOZY
SOK KLONOWY

Jeśli mamy wodę to warto rozejrzeć się za czymś do jedzenia, ale tym zajmiemy się w kolejnych artykułach.

Pamiętaj!
Możesz żyć bez kupowania i sprzedawania.

W pierwszym etapie, gdy tracimy dostęp do żywności i wody, możemy korzystać z zapasów, ale te po pewnym czasie skończą się, wówczas przekonasz się, że Bóg troszczy się o Ciebie. Żeby to zauważyć, przestań pokładać ufność w tym świecie, podziwiać postęp cywilizacyjny a zamiast tego otwórz się na mądrość i dary z góry.

Już dziś możesz dużo zaoszczędzić, samemu produkując żywność.
Krzysztof Król