Nieskalany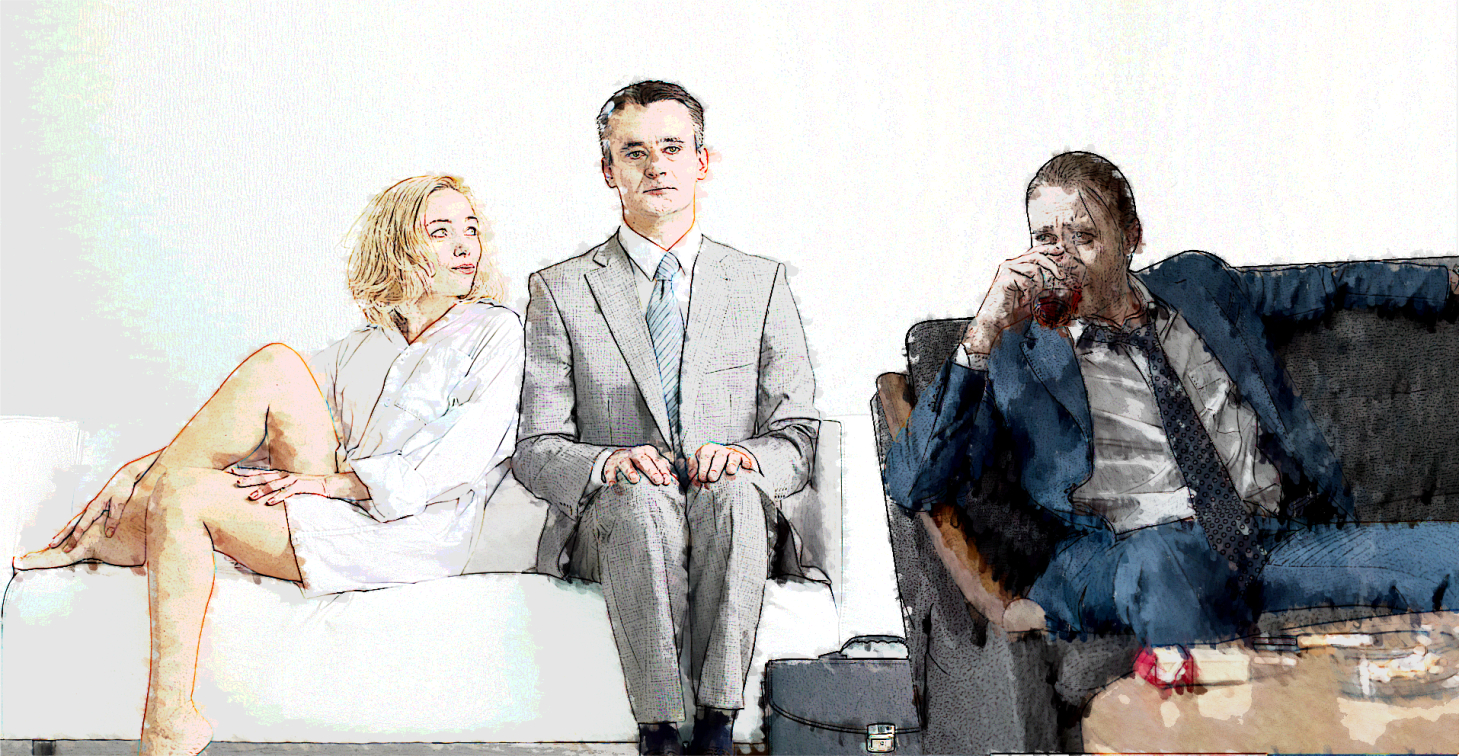 "Jeśli wejdziesz między wrony, musisz krakać jak i one", ale czy na pewno?
W pewnym miasteczku po drugiej wojnie światowej większość ludzi uważała się za wykształconych ateistów. Do tej miejscowości przyjechał wierzący nauczyciel. Zatrudniono go w szkole podstawowej, ale jego wiara była solą w oku miejscowych, którzy uważali się za oświeconych. Szczególnie obrażeni jego wiarą czuli się koledzy i koleżanki po fachu, czyli inni nauczyciele. Pisano skargi na nauczyciela w nadziei, że nowa komunistyczna władza go odwoła i że w jego miejsce sprowadzą bardziej postępowego pedagoga.
Nikt nie wiedział, dlaczego nowa władza nie zmienia nauczyciela. Czyżby miał wpływy w komitecie wojewódzkim? Może stanowisko nauczyciela było zbyt mało znaczące, a chętnych na jego miejsce brakowało? Nawet Marek nasz wierzący nauczyciel nie wiedział dlaczego pozwolono mu uczyć.
Od samego początku traktowano go bardzo wrogo. Wyśmiewano na wiele poniżających sposobów. Chciano by chrystusowiec, uznał swoją wiarę za relikt minionych czasów. Był to problem tak duży, że nawet udzielił się dzieciom w szkole.
Marek znosił wszystko z niespotykanym spokojem. Po pierwszym roku jednak ludzie zaczęli się przyzwyczajać i mniej uwagi przykładali do wiary nauczyciela, nawet kilka osób go polubiło. Był miły i uczynny, więc szybko zdobywał sympatię w miasteczku. Po drugim roku nikt już nie zwracał uwagi na jego przekonania, zaczęto go nawet zapraszać na różne uroczystości.
Wówczas okazało się, że nie tylko ma on poglądy przestarzałe, ale żyje jakby w innych czasach. Nie upijał się, nie zażywał narkotyków, unikał wszystkiego co miało związek z niemoralnością. Dla miejscowych był po prostu dziwadłem ponieważ unikał wszystkiego co ich zdaniem było przyjemne i wartościowe.
Minął kolejny rok, a nauczyciel zdobywał coraz więcej sympatii w miasteczku. Kiedy już powszechnie go polubiono, a wiarę jego tolerowano, zaczął się okres bardziej przyjazny, ale nie znaczy, że łatwiejszy. Miejscowi zaczęli żałować nauczyciela, że się marnuje i wszelkimi sposobami zachęcali go do rozrywkowego sposobu życia.
Miejscowe panie, które uważały się za nowoczesne i postępowe robiły zakłady, która pierwsza uwiedzie nauczyciela. Kiedy jednak to robiły, on zaczynał je unikać, a gdy nie mógł tego zrobić, to zaczynał mówić o biblijnych zasadach moralnych, kiedy mimo to go nadal uwodziły, zaczynał jawnie je nawracać, a im bardziej go kusiły, tym większym zapałem głosił nadzieję zbawienia. W końcu przekonały się, że ich starania przynoszą odwrotny rezultat i zawsze ustępowały.
W dziesiątą rocznicę pracy w szkole inni nauczyciele zrobili mu małe przyjęcie w pokoju nauczycielskim. Nic szczególnego kawa, ciastka i życzenia. Większość życzeń była typową grzecznościową formułką, ale nauczyciel wychowania fizycznego postanowił być lekko uszczypliwy:
– Życzę ci, byś w dniu śmierci mógł powiedzieć, że niczego w życiu nie żałujesz, Że czerpałeś przyjemności z życia pełnymi garściami – uśmiechnął się i mocno uścisnął dłoń.
Chciał już się wycofać, by zrobić miejsca następnej osobie, ale wierzący przytrzymał jego dłoń i z uśmiechem powiedział:
– Pozwól, że przebiję twoją życzliwość. Życzę ci, byś po śmierci dostąpił zmartwychwstania i cieszył się życiem wiecznie.
Wuefista wyrwał dłoń z uścisku krzycząc:
– Puść! To może być zaraźliwe!
Wszyscy się śmiali nawet wierzący nauczyciel.
– Wszystko obracasz w żart.
– Bo życie za krótkie jest by brać je na poważnie.
– Dla mnie to krótkie życie jest testem. Jeśli dobrze wypadnę dostanę życie wieczne...
– Przestań! – Przerwał mu wuefista. – Zobacz, już dziesięć lat nam trujesz o swoim Chrystusie i co? I nic! – Rozłożył szeroko ręce i rozejrzał się po gronie pedagogicznym. – Nikogo, zupełnie nikogo nie nawróciłeś!
Miny zebranych zdawały się popierać tak postawioną sprawę. Jedna z nauczycielek powtórzyła nawet:
– Nikogo.
Ktoś dodał:
– Zero.
Wierzący uśmiechnął się i zapewnił:
– Nie głosiłem po to, by was zmienić, ale po to, byście wy nie zmienili mnie.
"Pobożność czysta i bez skazy wobec Boga i Ojca wyraża się w opiece nad sierotami i wdowami w ich utrapieniach i w zachowaniu siebie samego nieskalanym od wpływów świata."
Jakuba 1:27
Krzysztof Król