Prosty przenośny kompostownik cz. 1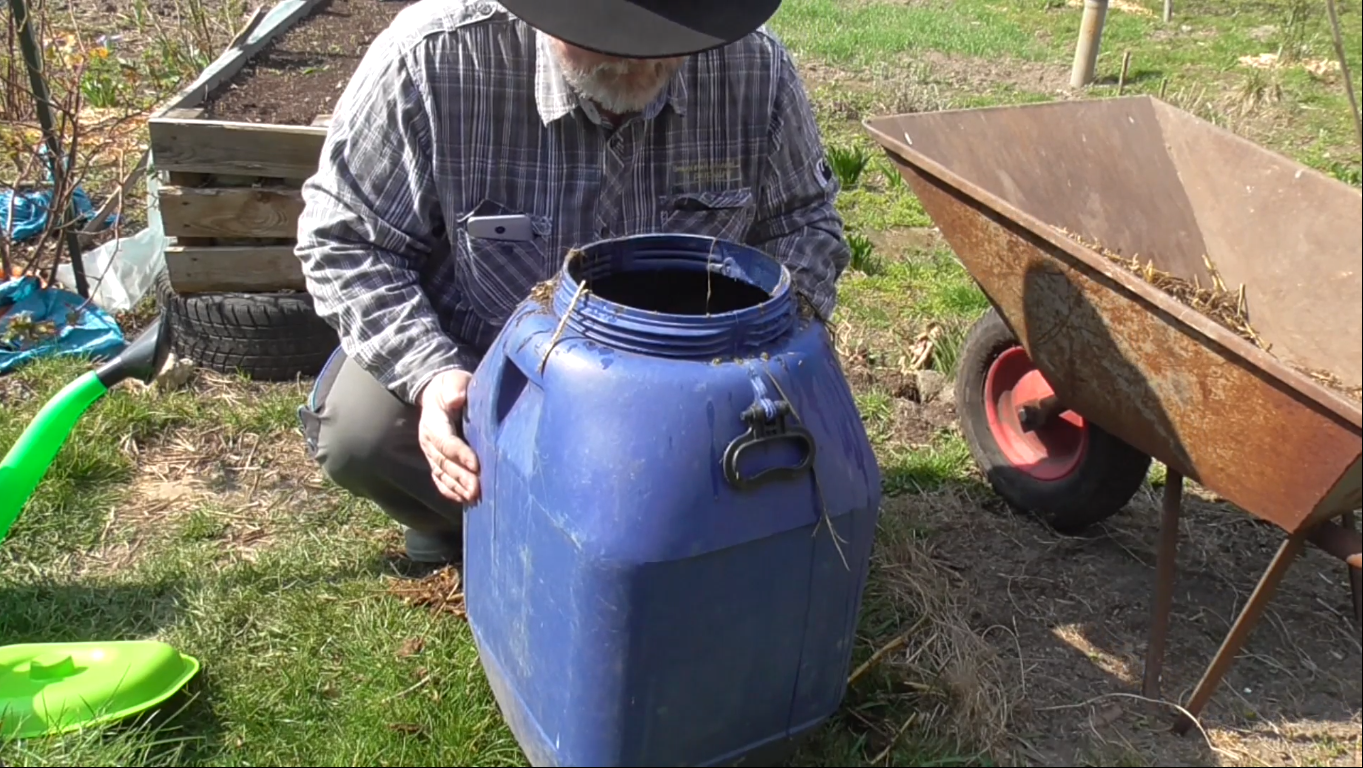 W kompostowaniu ważne jest ciągłe przerzucanie materiału kompostującego, po to by bakterie tlenowe miały dostęp do powietrza.
Ciągłe przerzucanie kompostu jest dość uciążliwe i wymaga minimum dwóch zbiorników, z których można przerzucać materię. Przemysł wymyślił, że dostarczy klientom bęben kompostujący, który będzie można łatwo obracać, kręcąc korbą.
Taki obrotowy kompostownik ma przyspieszyć procesy próchnicze i podobno już po 8 tygodniach kompost może być gotowy do użycia. Gdyby to było prawdą, to rozwiązanie byłoby rewelacyjne i nawet mała ilość uzyskanego materiału nie byłaby zniechęcająca. Wystarczyłoby użyć jednocześnie kilku obrotowych kompostowników.
Problemem może być koszt. Kompostownik 190 litrów to wydatek około 350 zł, a więc nie jest tani, zwłaszcza gdy chcemy ich kilka. Rozwiązaniem mogą być używane beczki zakupione tanio na Allegro. Mamy takich kilka. Beczki kupujemy regularnie co pół roku, stopniowo zwiększając ich ilość (koszt około 60 zł). Zimą wykorzystujemy je do przechowywania ziarna, a latem do gromadzenia deszczówki. Możliwe, że teraz wykorzystamy kilka do produkcji kompostu, najlepszego na świecie nawozu naturalnego.
Na filmie pokazuję test zrobiony na 50 litrowej beczce.
Za miesiąc lub dwa pokażę rezultaty tego eksperymentu.
Krzysztof Król